Ohio Division Of Wildlife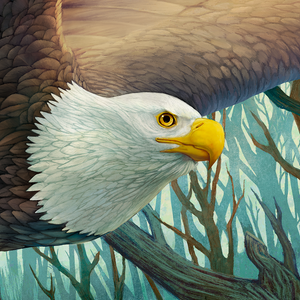 Ohio Legacy Stamp Carrier 2022
Buying an Ohio Wildlife Legacy Stamp allows wildlife enthusiasts the opportunity to directly impact the future of Ohio's native animals. Find out more by clicking HERE.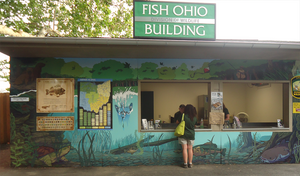 Ohio State Fair
While working as a Graphic Artist for the Ohio Division of Wildlife I was tasked with creating multiple public projects. I designed external graphics of various sizes for the Ohio Department of Natural Resources section of the Ohio State Fair that would both feel relatable and draw the eye of the visitors. These designs were on display for the first time during the 2017 Ohio State Fair.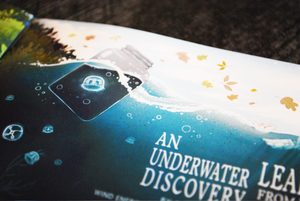 Wild Ohio Magazine
An ad-free publication that provides readers an entertaining look into Ohio's wildlife opportunities. Published by the ODNR Division of Wildlife, each magazine presents readers with articles featuring game and non-game species. The images below feature two editorial spreads I designed the layout for and fully illustrated.
Wild Ohio Magazine Cover
Illustration for the bi-annual Wild Ohio 2022