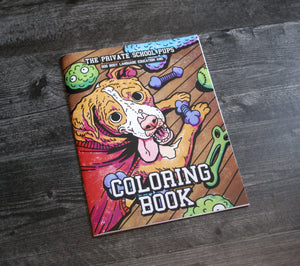 The Private School Pups Dog Body Language Education and Coloring Book
I partnered with the Private School Pups NonProfit to create this education coloring book! I designed the cover, layout, and line illustrations included in the book. You can purchase this book HERE.
"Learn all about dog body language (the basics of dog training) while you color to your heart's desire! Features 15 wonderful dogs from around the United States! All proceeds benefit rescue dogs in need by providing professional training funds. "